Why Automated Cotton Candy Machines Are All the Rage Now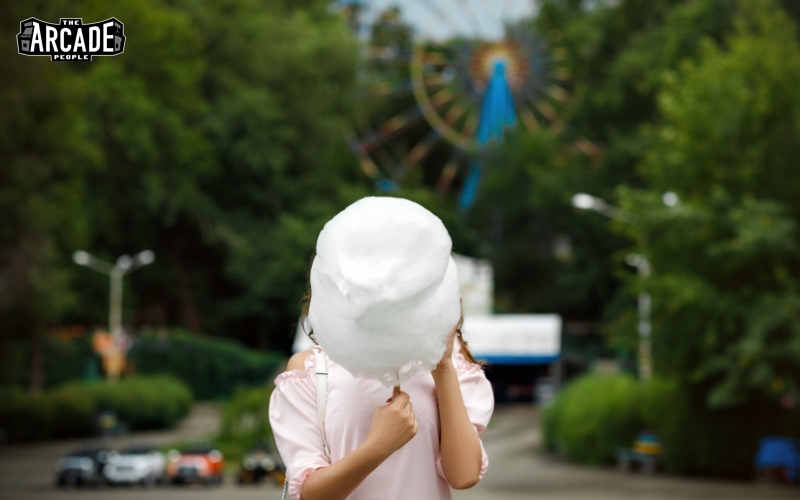 Cotton candy machines are well-loved by both young and old, making them staples at any carnival or event in Singapore. Although seeing the professional twirling candy floss around a stick and coming up with intricate layers to form designs is a sight to behold, automated cotton candy machines have been slowly gaining traction and are all the rage now. 
Manual cotton candy carts may be what we have grown up with, but opting for their automated counterparts has many surprising benefits. 
Not convinced? Keep reading to find out why automated cotton candy machines are preferred by many event planners.  
1. Removes the need to hire extra manpower
Unlike a manual machine, automated cotton candy machines do not require you to hire extra manpower to man the booth. This will not only help you to save on hiring costs, but will also make the event planning process more fuss-free since there is no need to interview and liaise with potential candidates. 
With an automated cotton candy machine, all you have to do is get in touch with a vendor and let them know the details of your event including the rental date and time. The vendor will then take care of everything else from setting up the machine to delivering it to your venue. 
2. Novelty to attract more people
Planning a new product launch and need something unique that will attract more people to your event? An automated cotton candy machine does the trick – the novelty of leaving your candy in the hands of technology and getting something perfectly made in seconds will keep people coming back for more.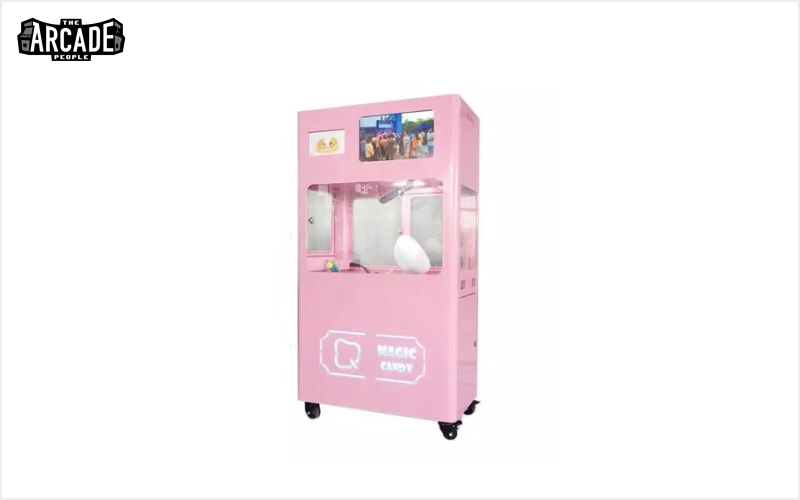 3. Fewer unanticipated situations
Having backup plans in place is essential to ensure your event runs smoothly even when unanticipated situations crop up. But with automated cotton candy machines, you have one less worry that things will go south. 
For instance, there is no need to worry that the manpower you hired to work the manual cotton candy booth will back out at the last minute, leaving you with no time to get help. Using automated technology also ensures that consistent results are offered every single time, unlike manual machines in which human error is sometimes inevitable. 
4. Saves time
Time is of the essence when it comes to events to avoid unnecessary delays that could result in extra costs incurred as well as an unsatisfactory experience for your guests. 
Hence, consider using an automated cotton candy machine as each cotton candy is produced within a stipulated timeframe for greater efficiency.
5. Less clean-up needed 
Conventional cotton candy machines tend to make more mess and sugar is notorious for being sticky and hard to remove. 
So for a breezier cleaning-up process, automated cotton candy machines are the ones to opt for because everything is enclosed in the machine, keeping the event space as clean as possible. 
Rent automated cotton candy machines in Singapore from The Arcade People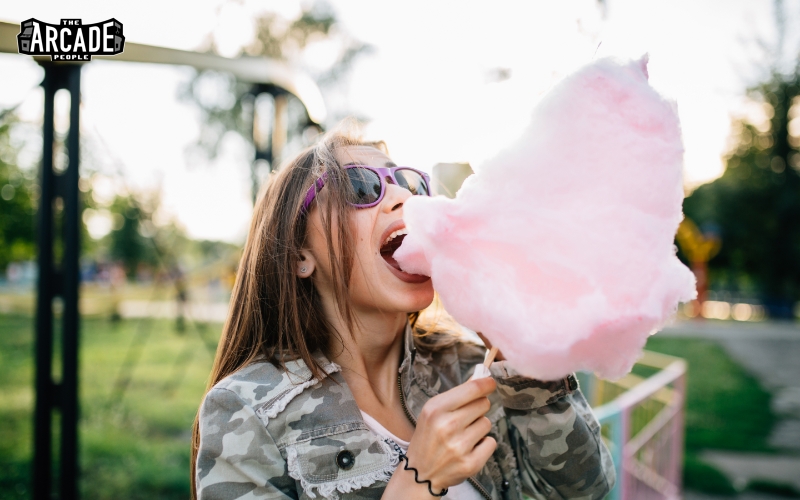 Steering away from mundanity is a great way to make your event more fun and one to remember for years to come. 
So if you are planning an upcoming event, make sure to rent an automated cotton candy machine in Singapore from The Arcade People. 
We also carry a wide range of carnival games like claw machines that will take your event up a notch. 
Learn more: 5 Carnival Must-Haves You Need at Your Next Event