7 Arcade Games Singaporeans Love That Will Amp up the Nostalgia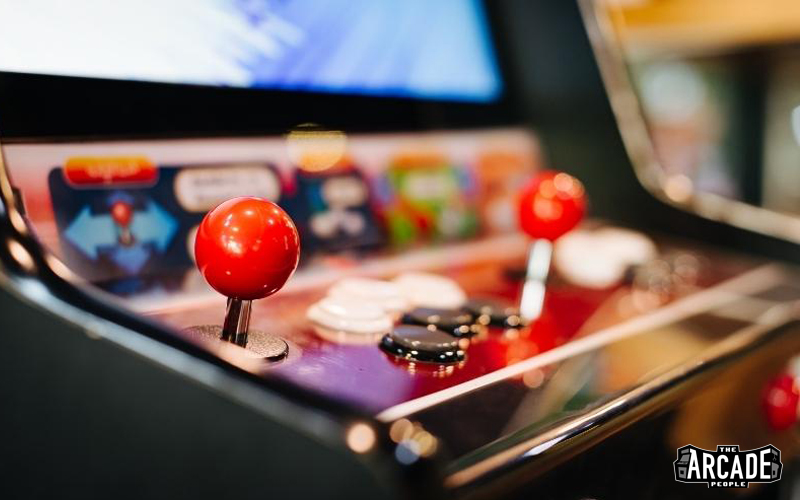 Take a trip down memory lane and reminisce about the days you used to head to the arcade after school with your friends, or begged your parents for money to purchase tokens for arcade machines. Before video and mobile games got popular, arcade games were all the rage and one of the more popular ways for both young and old to pass time.
But now, even though new arcade machines are readily accessible in Singapore, it is the nostalgic ones that we used to spend hours on that have a special place in our hearts.
Thus, here are seven arcade games Singaporeans used to love (and probably still do) to consider renting for your next event.
Keep reading to find out more!
1. Dance Dance Revolution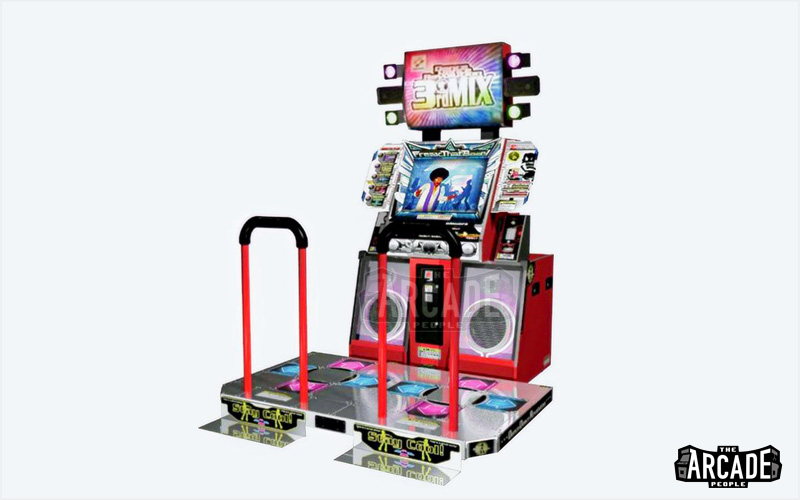 When talking about nostalgic arcade machines, one can never forget about the iconic Dance Dance Revolution. Bright lights and catchy tunes, coupled with the need for crazy footwork and a sense of rhythm to get a perfect score were perhaps what kept people coming back for more. It was also probably the only arcade game where spectators had as much fun as the person playing it, just from watching.
2. Street Fighter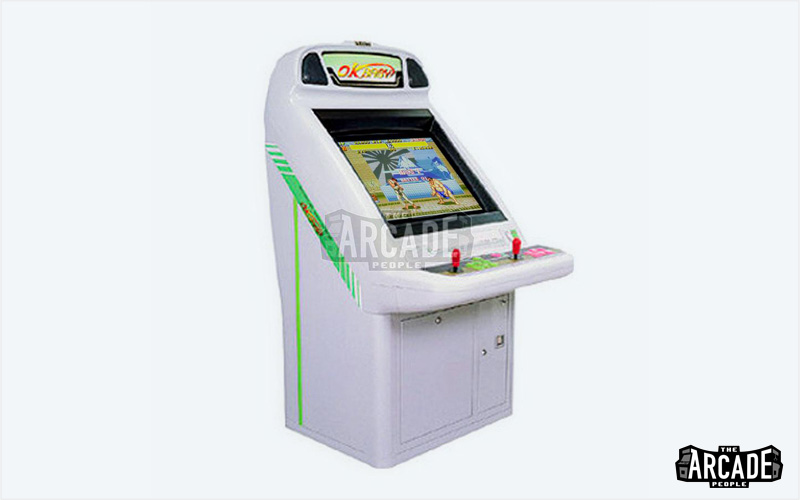 If you have always been a thrill seeker, then Street Fighter was probably one of your favourite arcade games. With a straightforward gameplay, all gamers had to do was to smash the six buttons and move the joystick around to emerge champion. While it was easy to play, the game was certainly exciting enough to draw screams from those on the verge of losing.
Our Video Games Cabinet 90's comes equipped with classic games like Street Fighter, as well as Pac-man, Donkey Kong and more.
3. Daytona USA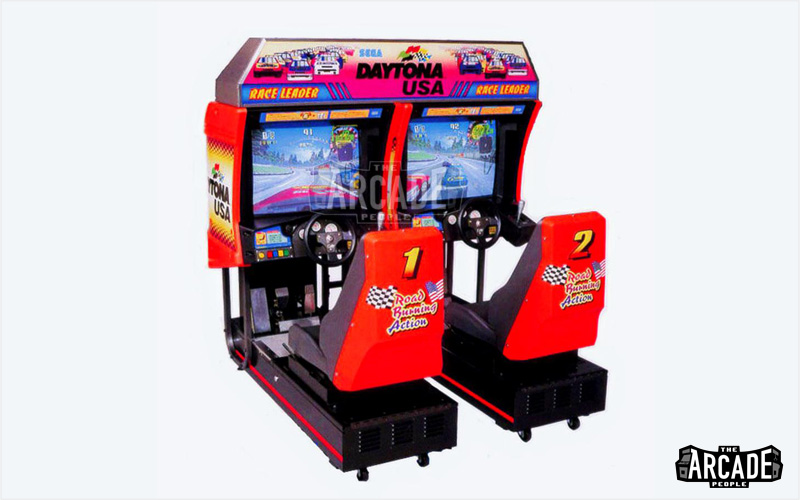 The closest you could get to driving a car back then was when playing Daytona USA, an arcade racing game. This adrenaline-inducing game probably had you at the edge of your seat, frantically maneuvering the steering wheel and gearstick in hopes of surpassing your opponents. Paired with an exhilarating soundtrack, it might have been just what you needed to prepare yourself for the day you get your driver's license!
4. Arcade basketball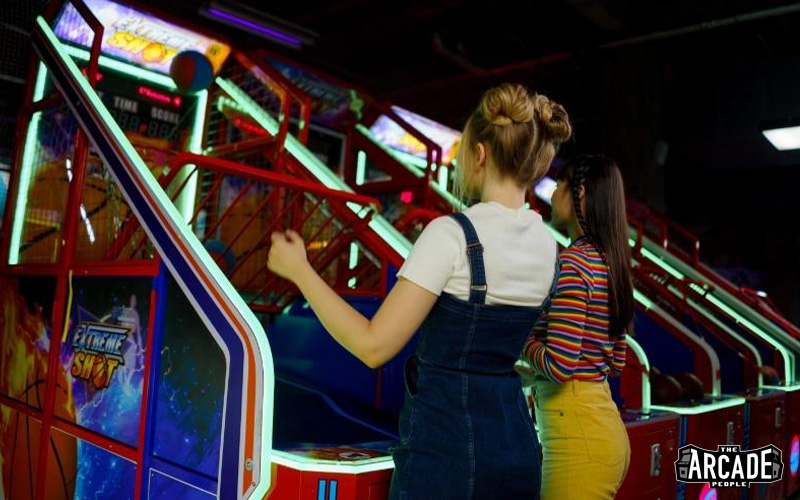 Arcade basketball machines were the perfect game to play when you and your friends just needed something to blow off some steam. Not only did the thrill of racking up points to try and beat each other's high score made it such a popular arcade game, but the prospect of impressing crushes with impeccable basketball skills definitely contributed to the hype.
5. Time Crisis 4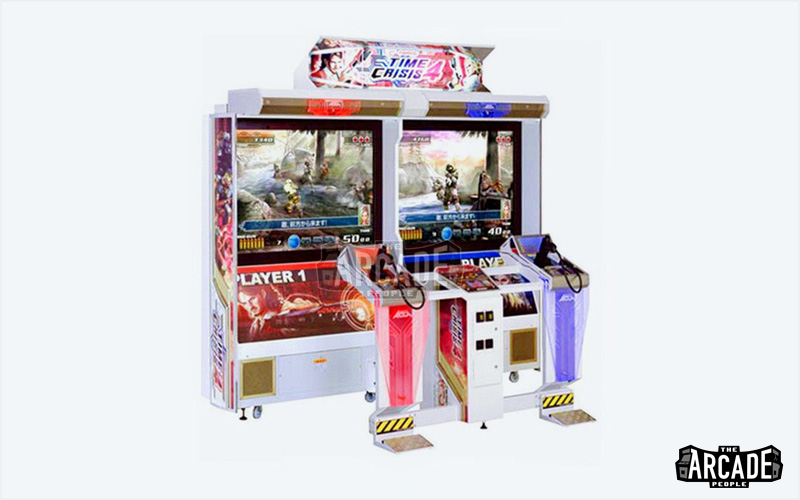 Playing shooting games at the arcade probably made you feel like you were starring in a blockbuster action movie and Time Crisis 4 was one of them. The popular shooting game came equipped with faux guns for players to 'shoot', making the game feel much more interactive.
6. Air hockey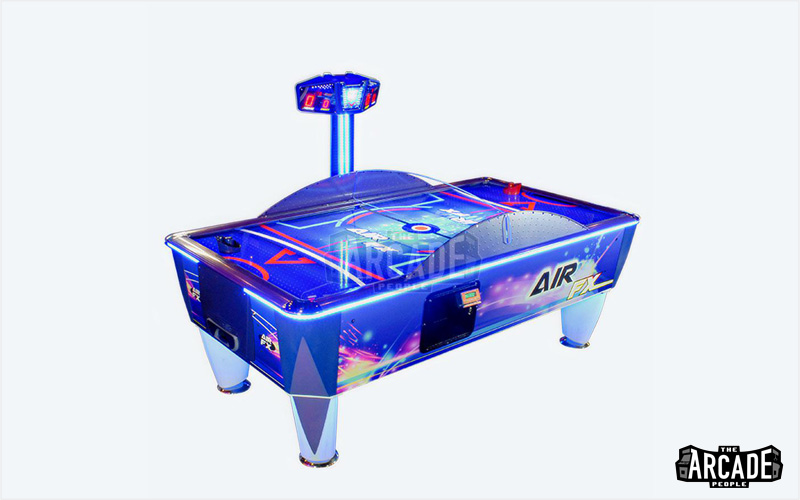 Like arcade basketball machines, air hockey tables were also considered a staple at most arcades. The bright lights emitting from the table could attract attention from a distance, while the anticipation from waiting for the puck to emerge put both players and spectators on their toes.
7. Bishi Bashi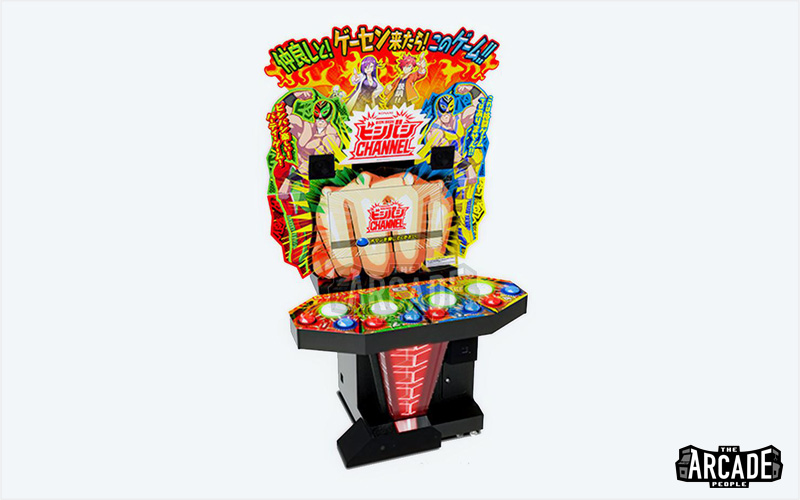 Last but not least, the multi-player Bishi Bashi was also a crowd-favourite. It came with different mini games that you could challenge your friends to and was a competitive arcade game that had everyone staying at one machine for hours, trying to advance to the next level.
Rent these nostalgic arcade machines in Singapore from The Arcade People
Have an upcoming event and want to impress your guests with some of these arcade machines? Rent them today from The Arcade People!
We bring in a wide range of arcade machines, ranging from Dance Dance Revolution to Daytona USA, that will surely delight people of all ages.